Zimbabwean military officers have read an address live on state TV, saying they were not launching a coup but were "targeting criminals around" President Robert Mugabe.
"It is not a military takeover of government," said one general reading a statement.
"We wish to assure the nation that his excellency the president… and his family are safe and sound and their security is guaranteed."
"We are only targeting criminals around him (Mugabe) who are committing crimes that are causing social and economic suffering in the country in order to bring them to justice," Zimbabwe Major General SB Moyo, Chief of Staff Logistics said.
           
"As soon as we have accomplished our mission, we expect that the situation will return to normalcy."
Neither President Mugabe nor his wife Grace, who has been vying to succeed her husband as president, have been seen or heard from.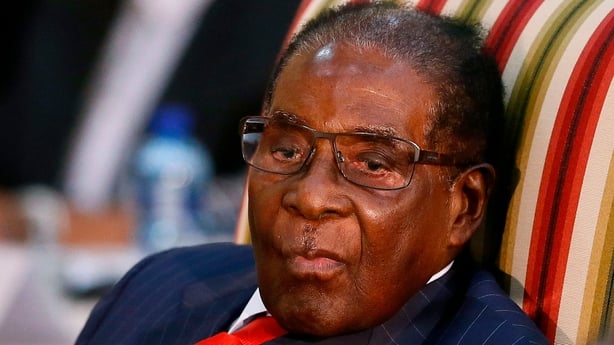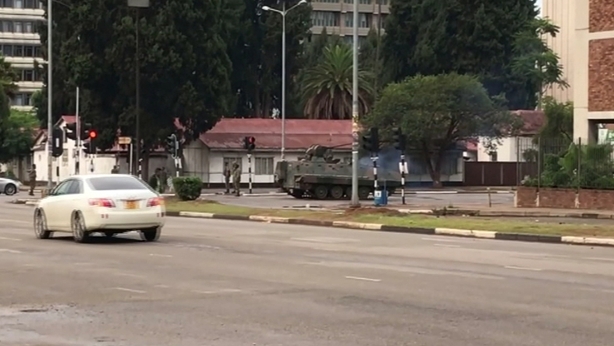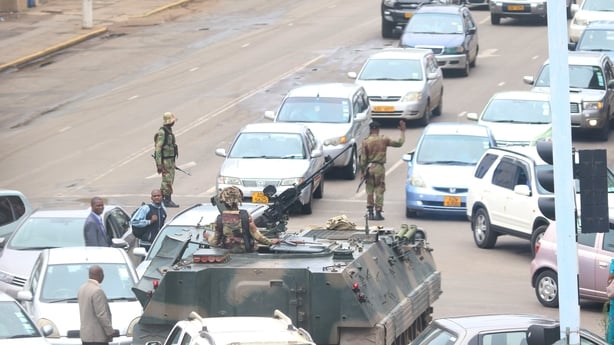 Zimbabwe's opposition Movement for Democratic Change called for a peaceful return to constitutional democracy, adding it hoped the military intervention would lead to the "establishment of a stable, democratic and progressive nation state".
The leader of Zimbabwe's influential liberation war veterans Chris Mutsvangwa said "this is a correction of a state that was careening off the cliff. 
"It's the end of a very painful and sad chapter in the history of a young nation, in which a dictator, as he became old, surrendered his court to a gang of thieves around his wife."
           
Finance Minister Ignatius Chombo, a leading member of the so-called 'G40' faction of the ruling ZANU-PF party led by Mr Mugabe's wife Grace, has been detained by the military, a government source said.
Armoured vehicles were seen on the streets near the capital Harare as questions mounted over whether Mr Mugabe, who has ruled since independence from Britain in 1980, was still holding onto power.
Tensions between the 93-year-old leader and the military have intensified in recent days.
Prolonged gunfire erupted near Mr Mugabe's private residence in the suburb of Borrowdale early today, a witness told AFP. No further details were available.
The shooting came after Mr Mugabe's ZANU-PF party accused army chief General Constantino Chiwenga of "treasonable conduct".
The public dispute has presented a major test for President Mugabe, who is in increasingly frail health.
General Chiwenga had demanded that Mr Mugabe stop purges of senior party figures, including vice president Emmerson Mnangagwa, who was dismissed last week.
Both the US and British embassies in Zimbabwe have advised their nationals to stay indoors because of what they call the 'uncertain situation.' 
Due to ongoing uncertainty in Zimbabwe, the U.S. Embassy in Harare will be minimally staffed and closed to the public on November 15.  Embassy personnel will continue to monitor the situation closely. @StateDept

— U.S. Embassy Harare (@usembassyharare) November 15, 2017