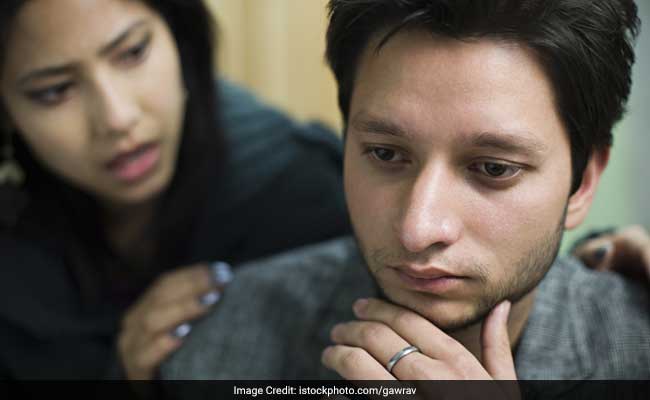 Ever heard of the term wet dreams?
Wet dreams or nocturnal emissions or even nightfalls are involuntary orgasms which take place when a person is asleep. More common in men, this condition is when you genitals are stimulated by either your clothes or your sleeping position which leads to ejaculation. That leaves a wet patch on your clothes. This can happen even when no stimulation takes place. It may a few times in a week or even take place randomly at any particular night.
If you feel that wet dreams are strange and indicate an abnormal or disturbed sexual function, you are mistaken. Wet dreams are an indication of normal functionality of the body. Irrespective of whether or not a person is sexually active, wet dreams can take place and there is nothing strange or abnormal about this phenomenon.
 How To Stop Your Child From Bed Wetting?
However, if you dislike waking up to a wet patch on your clothes, there is something you can do about wet dreams.
1. Relax
It is stated that men experience more wet dreams when they are stressed. So you need to relax and sleep peacefully and spend some hours of your day to chill yourself. Ensure to get enough sleep, eat well, and exercise regularly to ensure that wet dreams do not take place.
2. Sleep on your right side
In order to avoid any form of stimulation, start sleeping on your right side. You may also try wearing loose clothes while sleeping. Sleeping on the back or abdomen can lead to stimulation which ends in wet dreams. Also, avoid wearing tight under garments.
3. Avoid watching too much porn
Watching porn is a way of inducing all sorts of strange thoughts in your mind. Sexual images, videos or even nudity can lead you to thinking that way, especially when you go to sleep. These thoughts then turn into wet dreams.
 Is Porn Improving Your Sex Life Or, Is It Not?
4. Take cold showers
One of the major causes of stimulation is sensitivity of genitals. This sensitivity increases as you take warm showers. Hence, cold showers are recommended as they reduce the sensitivity of genitals and also reduce irritation while sleeping.
5. Avoid spicy foods
You favourite fiery grilled chicken and chilly chicken is actually a potential reason behind increased sex drive. These foods lead to heating in the body which give you wet dreams. Also, drinking caffeine at night may induce wet dreams.
 Top 5 Perks Of Eating Spicy Food
Calm down, don't be embarrassed. Wet dreams are normal and nothing to be ashamed of. If you are experiencing wet dreams, it is not due to a sexual function disorder in you. If you still wish to deal with it, these remedies are there for help.