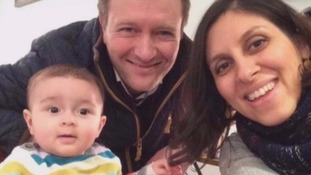 The husband of a British mother imprisoned in Iran is meeting with Foreign Secretary Boris Johnson to discuss the possibility of her being offered "diplomatic protection."
Nazanin Zaghari-Ratcliffe was arrested as she tried to leave the country with her baby daughter Gabriella in 2016, and later jailed for five years on propaganda charges.
Richard Ratcliffe has said a change in his wife's status would allow British officials to "more stridently" support her, part of an effort to secure her release from an Iranian prison.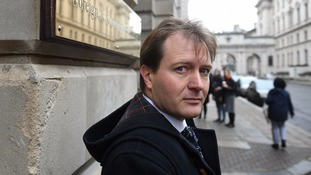 Mr Johnson recently apologised after he suggested Mrs Zaghari-Ratcliffe was training journalists while in Iran, comments that led Iranian authorities to threaten to double her five-year jail sentence.
There have been calls for Mr Johnson to quit in the wake of the gaffe, but Mr Ratcliffe said he should stay and clean up his mess.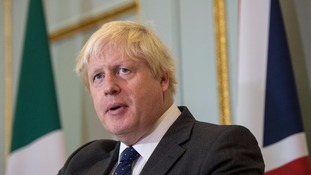 Should Mrs Zaghari-Ratcliffe be upgraded to diplomatic protection status, under international law the case would escalate to a state-to-state dispute, rather than a consular matter.
Zaghari-Ratcliffe was detained in April 2016 as she tried to leave Tehran after visiting her family.
The regime accused the 38-year-old dual-national charity worker of plotting to topple the government; she was later sentenced to five years in prison, despite denying the charges.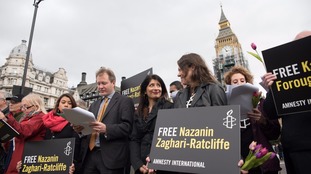 "I think it is really important that he [Johnson] is making very clear signals that he is going to Iran, and that he goes to Iran and raises Nazanin's case as a top priority," Mr Ratcliffe said on Monday.
"It is also important that I can go with him. Now that is not entirely in his gift, but it is something that we discussed privately and we will discuss again.
"It is important because of the signal it sends, because I can go to prison and he can come with me. That is very clear for an Iranian audience that Nazanin is not to be just left and abandoned and the British government is right behind her," he added.