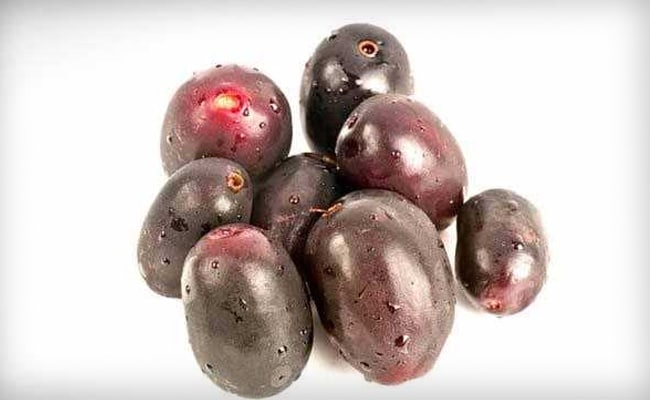 Remember how we used to look at Jamun (black plum) and think of it as a fruit that leaves your tongue purple? Well, today we are going to present it in a way which will completely change your view of Jamun altogether. You must have heard that fruits are not recommended for diabetics given their high fructose content. But that's not the case with Jamun. This one is much more than just flavours and of course that beautiful purple colour. Black plum is a powerhouse of health benefits.
All you wanted to know about diabetes
Where it is recommended for people dealing with diarrhoea or spleen or even urine retention, Jamun is recommended as a cure. Polyphenolic compounds of this miracle fruit are known to prevent heart diseases, cancer and diabetes. But, keeping all the benefits aside this article talks about the health benefits of Jamun for diabetics.
 Jamuns – One Fruit and Several Health Benefits
This World Diabetes Day, let's explore the many health benefits of Jamun for diabetics.
1. Jamun (Black plum) is known for bringing blood sugar levels under control.
2. The fruit carries no sucrose which helps in bringing down sugar levels in blood and urine.
3. But that's just the benefits of the pulp of Jamun. Its seed can do much more for diabetics. Jamboline in seed of Jamun helps in converting starch into sugar which helps in controlling blood sugar level.
4. It increases insulin activity and sensitivity.
5. Regular consumption of this fruit from a young age, even when you are not affected with diabetes, can help in postponing or even complete prevention from the onset of diabetes.
6. You can fetch the benefits of Jamun in preventing diabetes during the Impaired Fasting Stage
 Diet Instructions For Patients With Diabetes
Here's how you can incorporate Jamun in your diet:
1. To begin with, you can have Jamun juice for breakfast.
2. For mid-meal snacking, just pick two of them and that's all you need.
3. You can also prepare Jamun pancakes by adding its pulp to wheatflour.
4. You could also prepare flavoured yogurt with the same.
5. Jamun milkshakes are just yummy!
6. You can also prepare Jamun smoothies and prepare an ice-cream of the same. It is good to get your kids to eat Jamun from an early age so they are protected against the onset of diabetes.
This World Diabetes Day, incorporate Jamun in your diet, the miracle fruit for diabetics.
Happy World Diabetes Day!