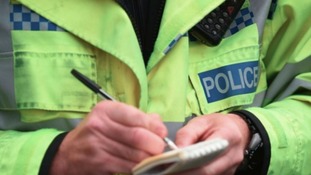 A confidential safeguarding list of 16 sexual exploitation "hotspots" in Newcastle has been circulated online, police say.
The leaked document details fast food outlets, parks, public areas, gyms and a derelict business where children 'may be at risk'.
Northumbria Police said the venues were potential "vulnerable areas". Several were listed as places where missing children were known to gather.
The document, titled "Community Intelligence and Sexual Exploitation Hotspots", was dated August 2017.
The force said officers will be contacting businesses to discuss how they can "work with communities to keep the public safe and protected".
"The prevention of sexual exploitation is a top priority for Northumbria Police and we work tirelessly with local authorities to develop our relationships within the community to ensure public safety.<
"Community engagement and identifying 'hotspots' are two of the forms of policing we use to maximise the safeguarding of potential victims."
An investigation will be carried out into how part of the document got into the public domain.
In August, when the document was compiled, the last of a grooming gang
comprising 17 men and one woman were convicted following a series of trials at Newcastle Crown Court.
Details which could not be reported until then finally emerged of how vulnerable girls were given drink and drugs at parties in the city's West End and then used for sex.
Another four men were convicted following a subsequent trial of exploiting Tyneside girls as young as 13.